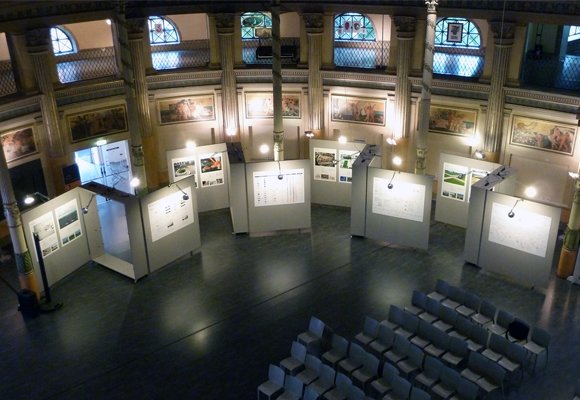 Wayward's Union Street Urban Orchard has been included in the exhibition Open Source Urbanism: Strategies and Tactics for the Transformation of Public Space at the Biennale dello Spazio Pubblico, Casa dell'Architettura. The exhibition is curated by Tspoon, an architecture studio based in Rome. 
Open Source Urbanism is a proposal for an urban transformation system based on the exploitation of technological networks: a system that can allow an immediate interaction between the different actors involved in planning and that is based on information and experience sharing and on setting a network of knowledge and opportunities. The progressive spread of mobile technologies every day more advanced and portable, that contain in a single object all the essential communication tools (web, video, photos, data, etc.), can be a powerful partner in this direction.
Through the construction of a hybrid community, which acts virtually on a social network, through the immediate exchange of information, images, multimedia content, we can proceed towards the production of a common ground through which stimulating a physical re-appropriation of space, in which represent an identity, even if temporary and partial.
The challenge is to translate the social life of the virtual space in physical consequences for the urban environment.