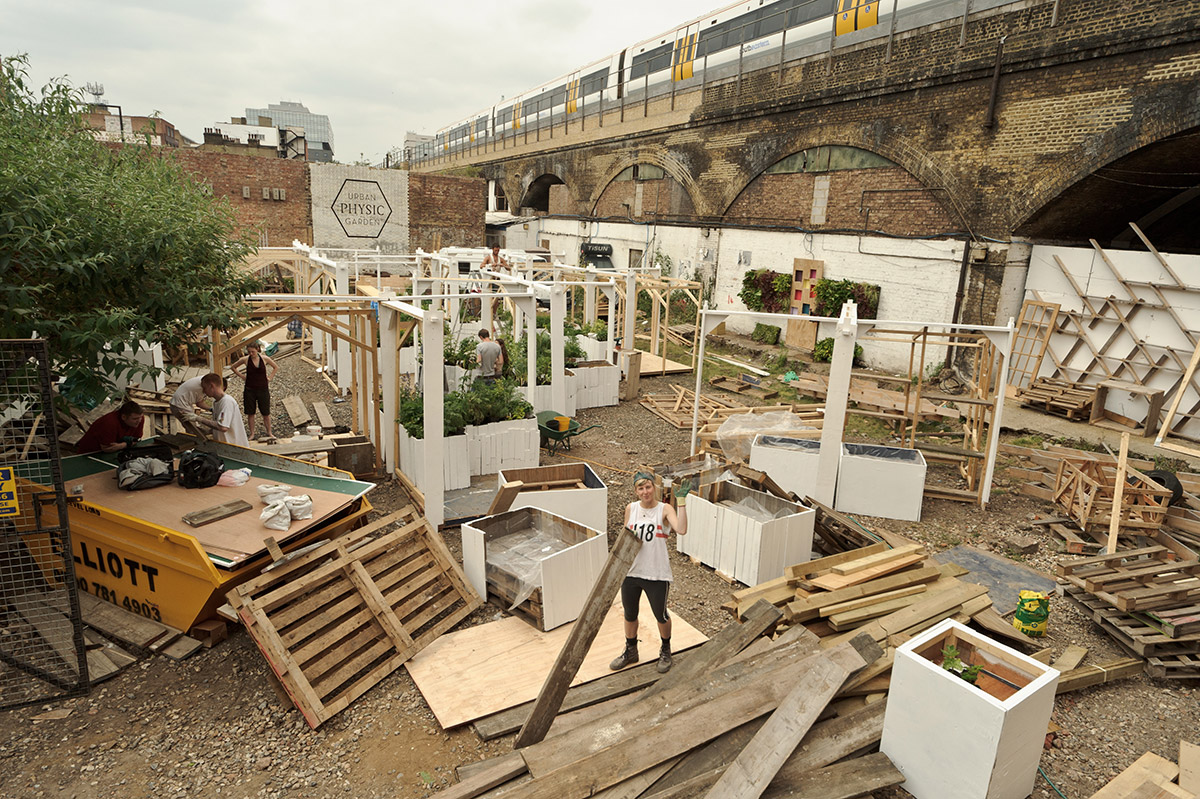 The Symposium Transient Social Environments: Temporary Urban and Interior Interventions explores transient environments within both urban and interior situations, with a focus on how such design interventions engender social agency. While much pop-up and mobile architecture has become fetishised as form-making, the event will question how the organisational infrastructure of such temporary interventions might facilitate a more lasting legacy in terms of the kind of participatory social structures they instigate. The event is convened by the Spaces and Narrations Research Group working with the Interior and Spatial Design programme's practitioners-in-residence Wayward, and presented by Camberwell, Chelsea, Wimbledon Graduate School Public Programme.

The sessions will be divided into three interrelated themes, structured as a series of dialogues: 

(i) transient spaces and technology;​ 
(ii) transient spaces for refugees;
(iii) transient urban spaces.

Symposium Schedule
09.15-09.30 - Delegates arrive at Banqueting Suite
09.30-09.45 - Welcome – Malcolm Quinn (Associate Dean of Research, Chelsea, Camberwell, Wimbledon Graduate School)
09.45-10.15 - Introduction and setting out of context – Colin Priest (Chelsea College of Arts) and Ken Wilder (UAL Reader in Spatial Design)
10.15-11.45 - Dialogue One:  TRANSIENT SPACES AND TECHNOLOGY
Pete Maloney (Chelsea), Oliviu Lugojan-Ghenciu (Neutral Digital), Ken Wilder (UAL Reader in Spatial Design)
11.45-12.00 Refreshment Break
12.00-13.00 - Dialogue Two:  TRANSIENT SPACES FOR REFUGEES
Preview film showing of forthcoming feature length documentary Refugee (2017), directed by Alexander J Farrell (as Xander Farrell), followed by a discussion with Robin Jenkins (Atlantic Pacific International Rescue Boat Project)
13:00-13.30 - Student presentations within the Sructure on the Rootstein Hopkins Parade Ground.
13.30-14.30 - Break for Lunch
14.30-16.00 - Dialogue Three:  TRANSIENT URBAN SPACES
Marsha Bradfield (Critical Practice), Jane Hall (Assemble), Heather Ring & Thomas Kendall (Wayward)
16.00-17.00 - Drinks reception held in the structure in the Parade Ground
 
This event coincides with an outdoor classroom installed by Interior Spatial Design students in the Rootstein Hopkins Parade Ground at Chelsea College of Arts, and there will be student-led activities within this structure on the day of the symposium. 

Symposium: Saturday 11 March 2017 9.15 - 17.00

Structure: Saturday 11 March - Friday 17 March 2017 (closed Sunday 12 March) 
Opening hours: 11.00 - 18.00 
Private View: Friday 10 March 2017 18.00 - 20.30

Everyone is welcome and no booking required.