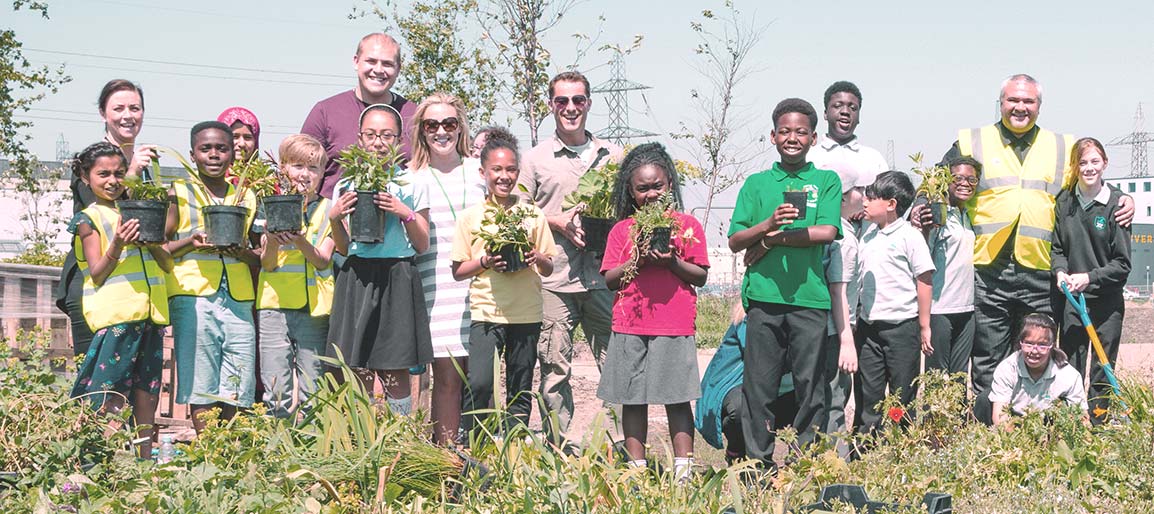 For the third year, Wayward is rehoming thousands of plants and materials from the RHS Chelsea Flower Show, in partnership with Barking Riverside London and DF Clark. The plants will be distributed to community groups and schools within the local area of East London and through wider London.
To receive plants, you will need to arrange the pick-up in Barking Riverside on one of the dates below. Generally the plants can fit in regular cars, but larger shrubs and trees will need a van, so plan accordingly. Due to the unique nature of this recycle scheme, we won't know what plants in advance will be on offer (or how many), but it will be largely perennials, grasses and shrubs with some trees.
We also have the opportunity to pick up valuable landscaping materials from the show. If you have a particular need of materials for a project you are undertaking, please let us know and we will endeavour to match you to available materials at the show and pick them up for you. We ask that you recognise this is a massive effort from dedicated volunteers, and that not every organisation will be able to be accommodated.
If you wish to express interest, please fill out this form.