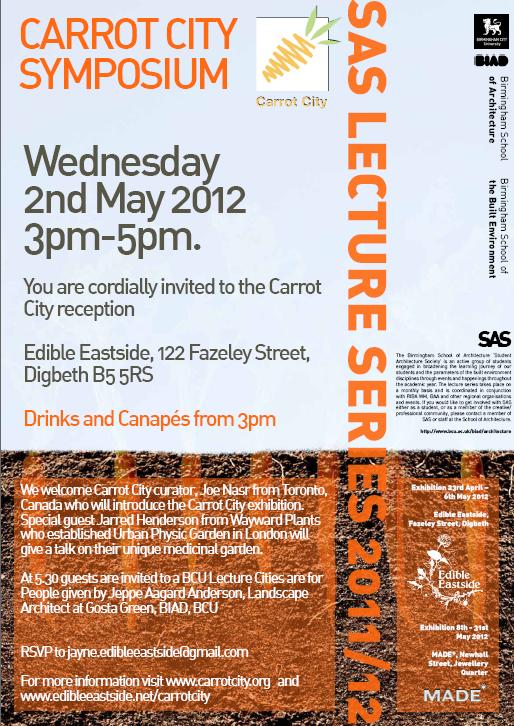 Jarred has been invited to give a talk about the Urban Physic Garden for the Carrot City Symposium (Designing for Urban Agriculture) at Birmingham School of Architecture.
The Carrot City Initiative examines how design at all scales can enable the production of food in the city. It explores the relationship of design and urban food systems as well as the impact that agricultural issues have on the creation of urban spaces and buildings as society addresses the issues of a more sustainable pattern of living.  The focus is on how the increasing interest in growing food within the city, supplying food locally, and food security in general, is changing urban design and built form. Carrot City showcases projects from around the world. The exhibit contains a range of projects, some recently completed or in progress, and others intended as visionary, speculative design proposals. The featured projects are the work of professional designers, students and people from all walks of life.
The talk is on Wednesday, 2nd May 2012 from 3-5pm at Edible Eastside, 122 Fazeley Street, Digbeth B5 5RS.