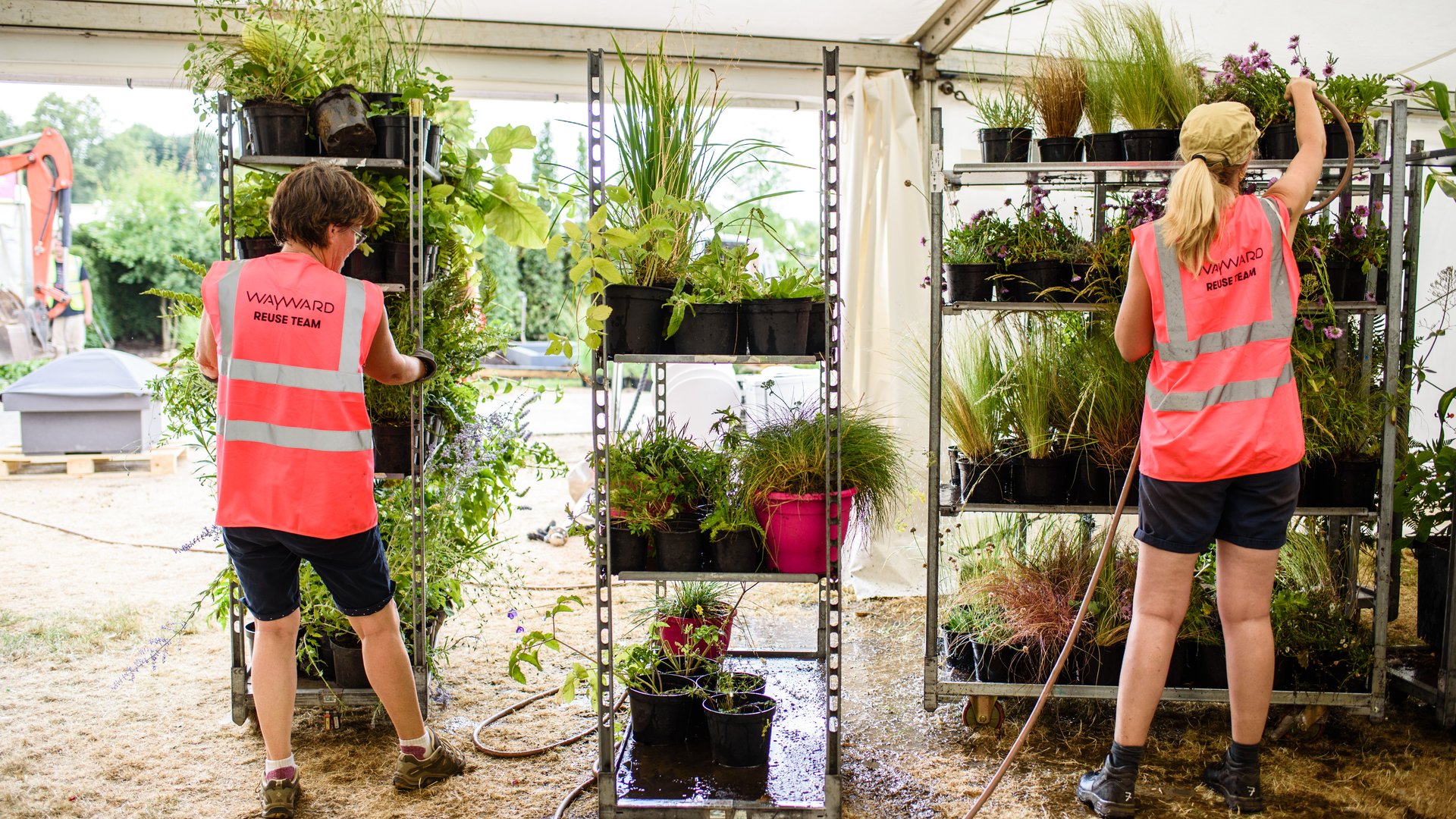 This summer come to Morden Hall Park to adopt a plant that was previously seen at the RHS Hampton Court Palace Flower Show.
We have teamed up with The National Trust and The Royal Horticultural Society to give a lasting legacy to the plants on display at this year's RHS Hampton Court Place Flower Show. This innovative plant recycling scheme, supported by a dedicated team of volunteers, has allowed several thousands of plants and materials from one of the world's most prestigious flower shows to be rehomed. Thousands of plants will be rehomed  to community groups and schools, and many more will be adopted by the public in our plant adoption evens. 
By filling out a Wayward Plant adoption form, stating how you will care for the plant and where it will live, you will have the opportunity to rehome one of the plants for free.
During your visit to Morden Hall Park. look out for the show gardens that the National Trust's young volunteers have designed using some of the reused plants. The displays showcase the practical skills the young people have learnt through volunteering with the National Trust and will be an opportunity for them to hone their skills before creating permanent planting displays in the community spaces where they live. 
The reuse initiative is part of the House of Wayward Plants, a long-term project run by Wayward that facilitates large-scale community plant exchanges and adoption events for unwanted plants. The National Trust is working closely with Wayward to co-develop a long term vision for the House of Wayward Plants.
The plant adoption events are iin association with the first ever London National Park City Week.
Important information for public plant adoption
Dates: 27 - 28 July 2018
Times: 11am – 4pm
Venue: Morden Hall Park, Morden Hall Road, Morden, London SM4 5JD
How to get here: By tube, Morden (Northern Line), then a 500 yard walk along Aberconway Road, or Wimbledon (District Line) then tram to Phipps Bridge or bus to Kenley Road. By train, Tramlink to Phipps Bridge stop, on park boundary ½ mile walk from Stableyard.  By bus, the following bus routes stop on the boundary of the park: 80, 118, 157, 164, 201, 470, 93, and the K5 route terminates at Morden Station, a 500 yard walk away along Aberconway Road.
PLEASE NOTE: We strongly advise visitors to cycle, walk, or take public transport as we have very limited space in our car park.