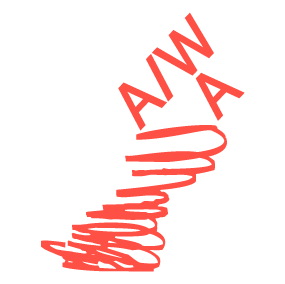 Heather will be speaking about Wayward's work at the Art/Work Association. Art/ Work Association (A/WA) is an association of artists and creative workers and a self-generated programme of talks, screenings, seminars, reading groups, workshops and critical feedback sessions, conceived as a forum for peer exchange. A/WA offers a support network for associates and enables self-organised learning, professional development and critical dialogue.
The talk is part of the Work Structures series organised by Julia Tcharfas. The proposed work structures lie somewhere between creative practice and enterprise. They are a complex system of management: funding streams, admin, space, public engagement, durational existence and the question of artistic practice. The aim of the series will be to engage a number of projects in a discussion, asking how their formulas were achieved and what in essence their work structure allows. Launching this Labor Day (May Day), you are invited to be part of a series of discussions on the practical issues of an 'experimental' enterprise. Events are free to attend and places are allocated on a first-come first-serve basis.
The talk is on May 1 from 7-9pm at Auto Italia.