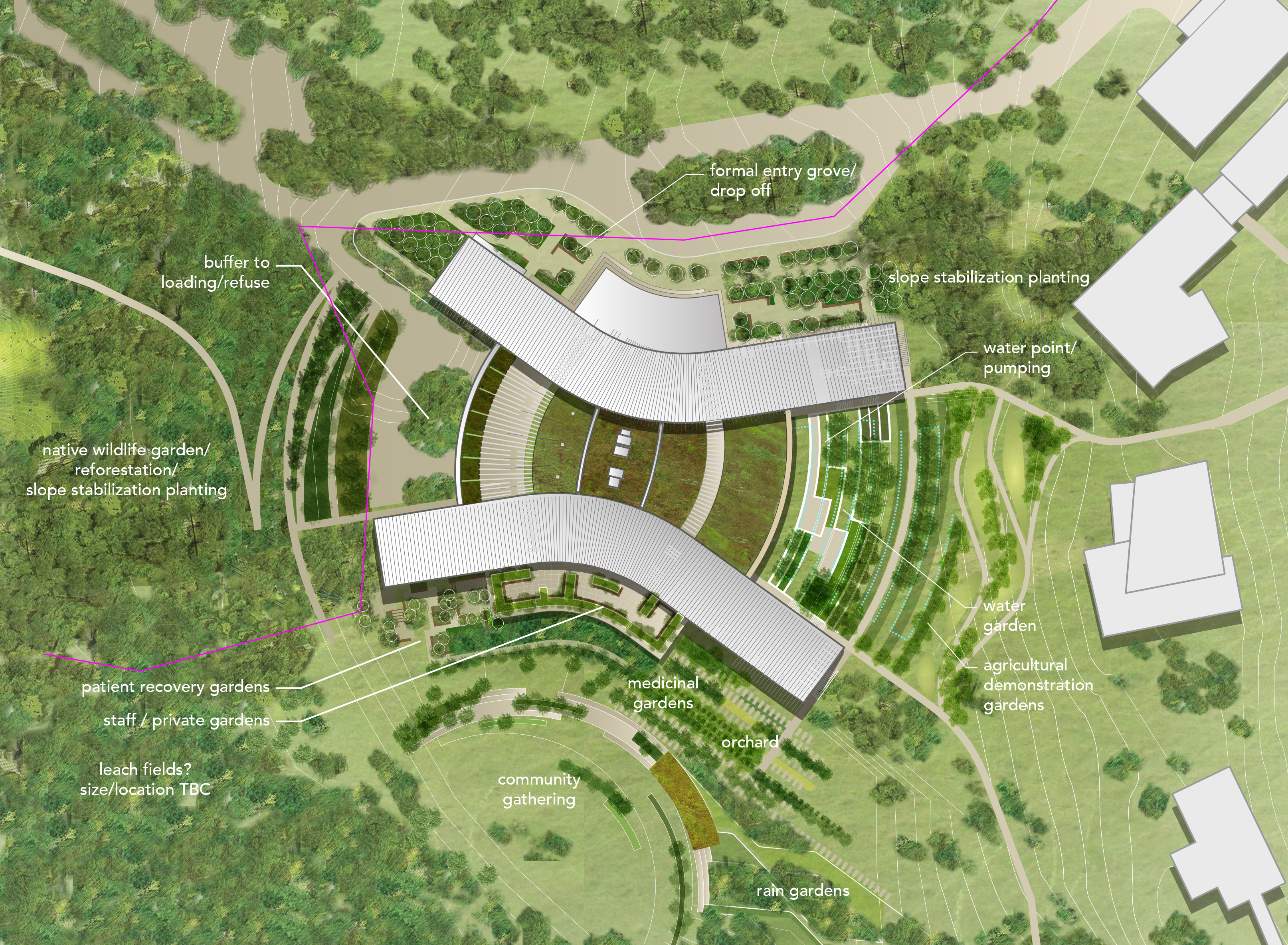 Wayward is proud to have been involved in designing a landscape masterplan for the Kigutu Hospital, an initiative of Village Health Works, a grassroots, 501 (c)(3) nonprofit organization  that provides quality, compassionate, dignified health care in rural Burundi, East Africa. 
The goal is to demonstrate a sustainable model of multi-sector development that can be replicated in any community. Village Health Works intends to build a first-class teaching hospital and secondary school on our campus in order to improve access to health care and education, and to underscore the close relationships between physical health, academic success, and sustainable prosperity. Women's Health Pavilion (WHP), a state-of-the art hospital to meet the specific health needs of women and children. The Kigutu Hospital, WHP will provide safe delivery services, emergency obstetric care, vital neonatal care, and the capacity to develop comprehensive surgical services. 
The Kigutu Hospital, Women's Health Pavilion will:
- Save lives and reduces needless suffering.
- Build a health care model for the country and region, raising expectations of what is possible.
- Provide an excellent practice and training environment for Burundian clinicians, teachers, researchers, and leaders, retaining this talent in-country.
To support these efforts, please consider donating here.