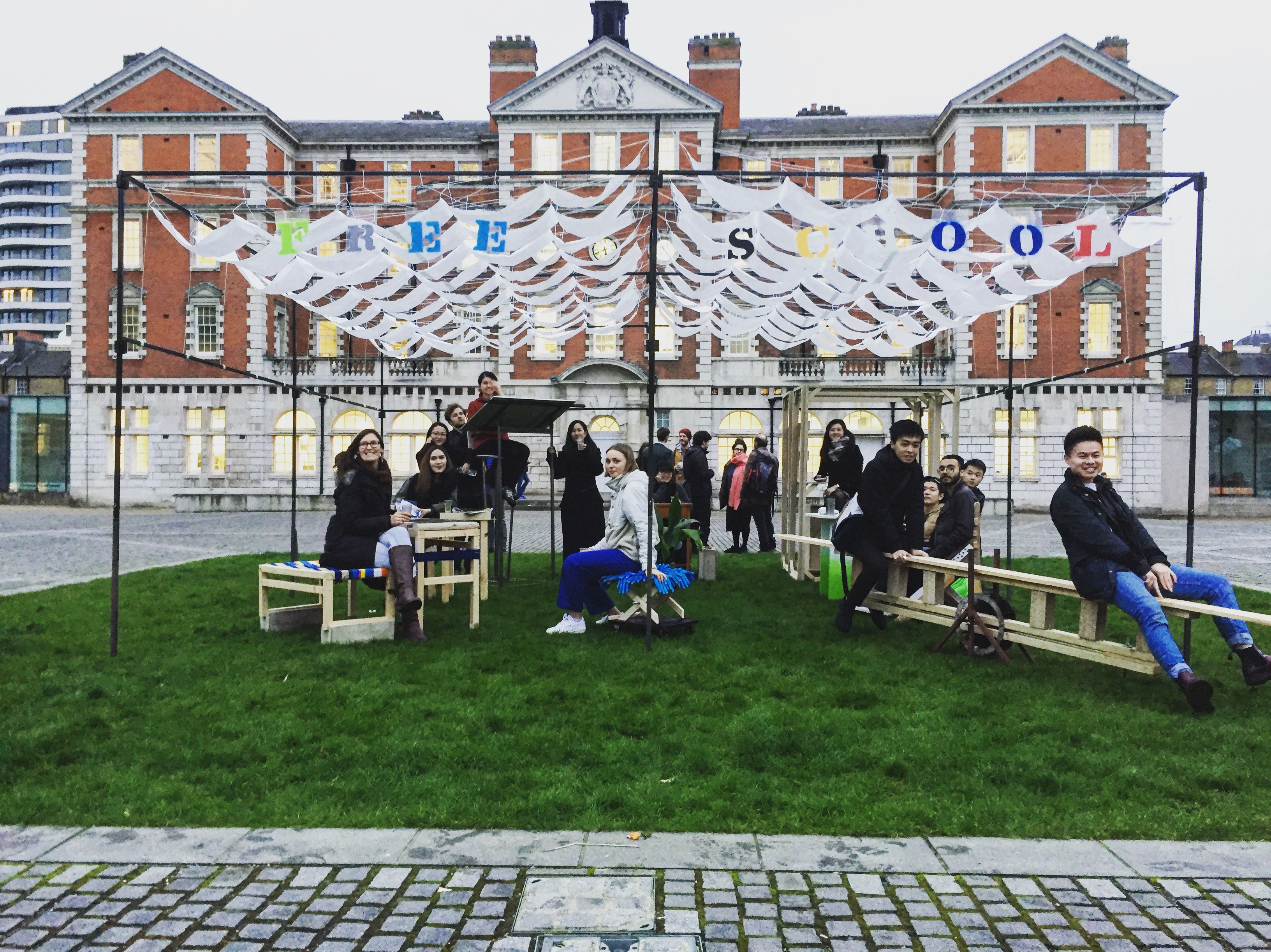 Wayward have been invited to be the 2017 Practitioners-in-Residence for the Interior and Spatial Design Programme at Chelsea College of Art. With the students, we are co-developing a collaborative design-build project for an outdoor classroom that will facilitate new forms of dialogue and exchange.
The classroom will open to the public at the Chelsea symposium, Transient Social Environments: Temporary Urban and Interior Interventions on March 11, 2017, where student-led talks and workshops will feature as part of the symposium's programme. Beyond this, the classroom has the potential to become a new student resource - a new "Make Do and Mend" workshop and materials hub: an open space for recycled experiments utilising the college's discarded materials.
We are also curating a lecture series on transient spaces as part of the symposium, that includes many of our friends including Assemble, Something & Son, Studio Weave and more.