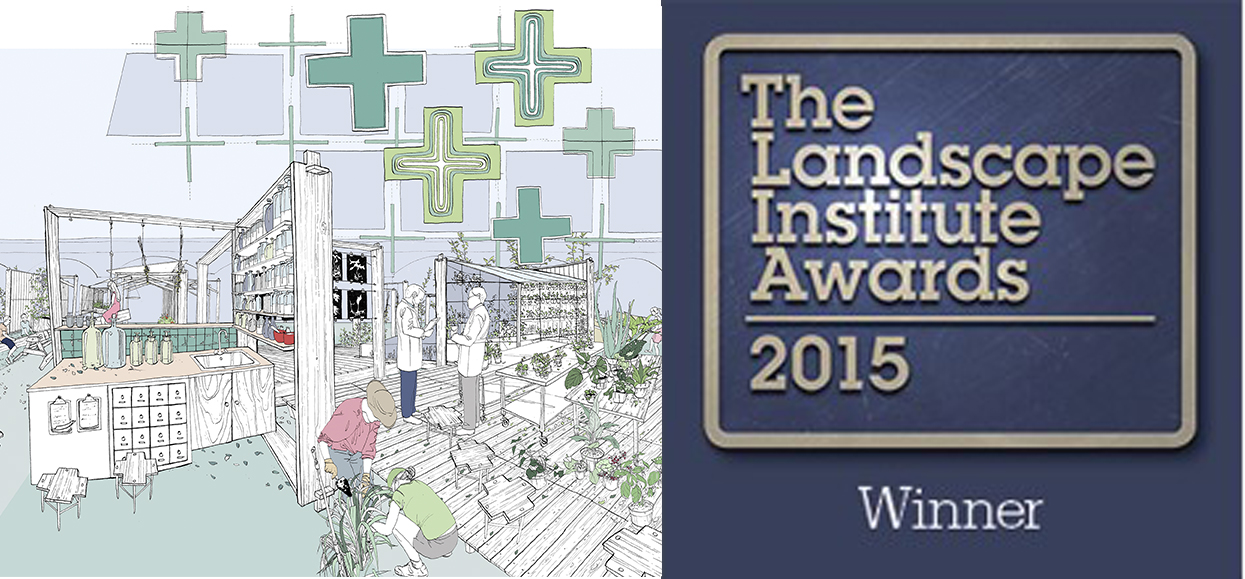 The Urban Physic Garden has been selected for the Landscape Institute Award - the first temporary project to ever win the prestigious prize.
The LI Awards are presented to landscape professionals in recognition of their outstanding work, and to encourage excellence. Every year, the LI applauds those working on the most innovative projects to have shaped, restored and protected the natural and built environment.
The awards shine a spotlight on the exceptional work of a diverse group of landscape professionals including landscape architects, designers, managers, planners and researchers.