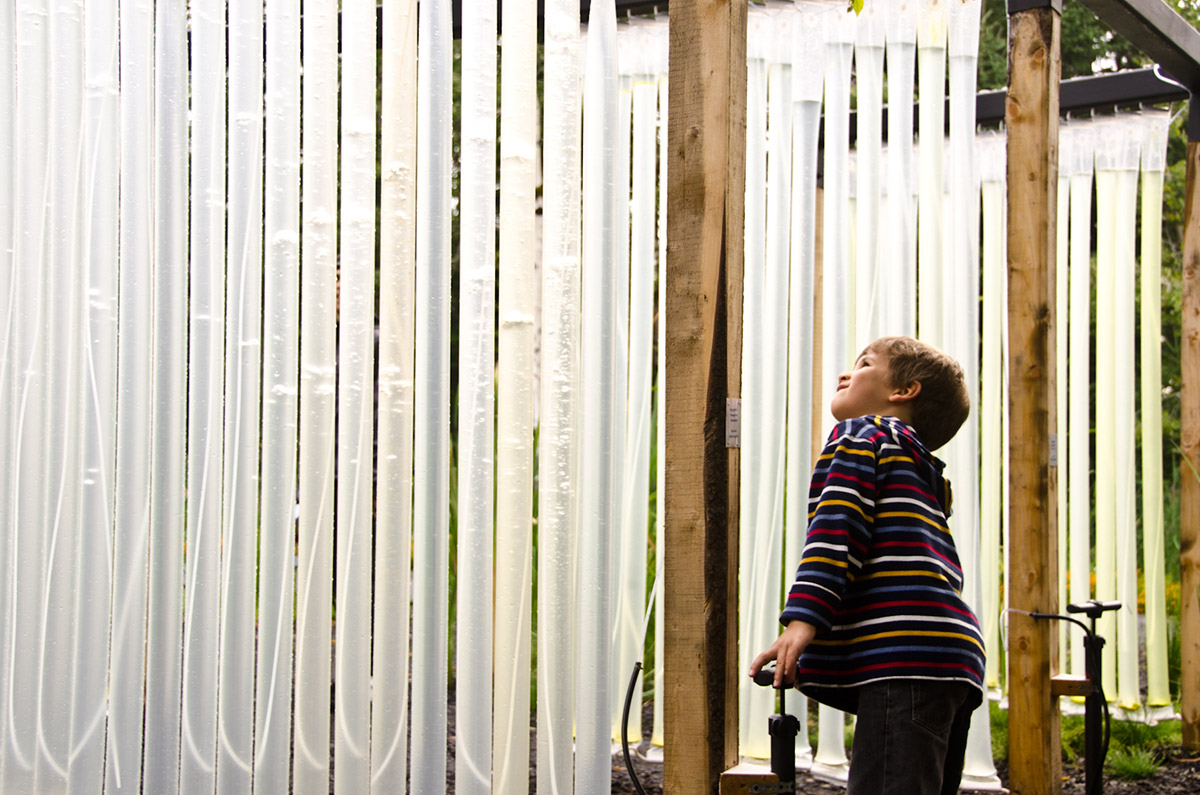 The International Garden Festival is showcasing the Algaegarden at the IIDEX/Neocon Canada in Toronto on September 22 and 23. Algaegarden celebrates the beauty and productive potential of algae through a design that underlines its diversity and meaning. The garden leads the visitor to appreciate algae both as an alternative to oil and other energy sources and a source of food and nutrition. This garden was selected from nearly 200 projects following the call for proposals for the 12th International Garden Festival.
IIDEX/NeoCon Canada is Canada's largest exposition and conference for the design, construction and management of the built environment. IIDEX/NeoCon Canada's mandate is to serve the interests of interior design, architectural, facility management, real estate development and business communities through an annual tradeshow and conference that takes place at the Direct Energy Centre in Toronto.
The International Garden Festival is the leading contemporary garden festival in North America. Presented since 2000, the Festival has attracted over 900,000 visitors and has exhibited 110 gardens by 220 designers from fifteen countries. The only event of its kind in Canada, the Festival is a showcase and a springboard for emerging designers in all disciplines. In addition to presenting temporary gardens on site, the Festival also exhibits extra-mural gardens, this year on the Place de la Dauversière in Old Montréal (until October 3).