Who We Are
Who We Are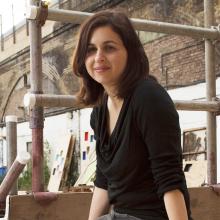 Heather Ring
Heather is the Founder and Creative Director of Wayward, guiding it from its roots as an innovative platform for plant exchanges to become an ambitious vehicle for social change. She oversees every creative and commercial aspect of the practice.
She is also a co-founder of the international 501(c)(3) non-profit, Urban Physic Garden (UPG), which promotes the healing power of plants and food as medicine through art/medicine/botany research collaborations, educational programming, participatory experiences and design-driven green spaces.
Born in Chicago, she holds a Masters in Landscape Architecture from the University of Pennsylvania School of Design and is a Chartered Member of the Landscape Institute. Heather previously worked internationally as a landscape architect designing public realm projects for Kathryn Gustafson and Martha Schwartz. Early in her career she was an artist assistant to the environmental artist, Mary Miss and the architect, Michael Sorkin. Between 2005-2010, she was a Senior Editor for Archinect.com and sat on the editorial board of Bracket: On Farming, published by Actar Press.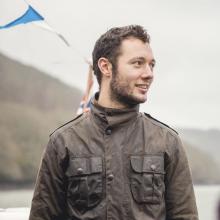 Thomas Kendall
Thomas is Senior Designer at Wayward, joining in 2010 to work on the Union Street Urban Orchard. Since then, he has worked with Wayward on projects from concept design through to construction, including teaching design and build skills to hundreds of project volunteers and running narrative co-design workshops with communities.
Before joining Wayward, Thomas ran a design-build consultancy that brought together play, participation and narrative design with innovative use of materials. His work includes a housing development in Ghana, utilising local building techniques, teaching construction skills to the local community and building a legacy to encourage economic investment in the local area.
Thomas studied Fine Art at Falmouth College of Art, Architecture at the Bartlett School of Architecture (BSc) and the Royal College of Art (MA architecture). He is a guest critic at the Bartlett, Middlesex and the RCA.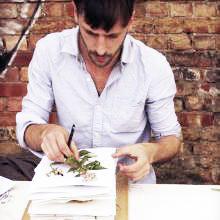 Jarred Henderson
Jarred is an architectural designer and urban grower, joining Wayward in 2011 with the Urban Physic Garden. Since then, he has project and site managed Wayward's large-scale community building projects. Prior to joining Wayward, Jarred managed farmers' markets and worked extensively with urban food growing communities, running urban agriculture workshops in schools across London. He is currently researching industrial-size wormeries in London's high density residential areas, recapturing some of the vast amount of nutrients and energy lost in our current food production methods.
Jarred also project manages architectural projects for the Science Museum, London. Born in Durban, South Africa, Jarred studied architecture at Central St. Martins with a focus on the designer's role in urban agriculture.